ARANO SHETLAND SHEEPDOGS : Our Dogs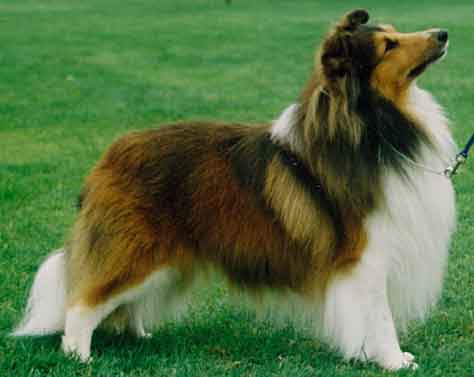 WISHBONE (Erinvista Lets Party)
7/8/2000 - 2/11/2010
Wishbone was our first sheltie and a promising one, until an arthritis condition set in on his right elbow and affected his gait in the ring. Whelped on 7th August 2000 Wishbone was retired from the show ring in 2005 because of his arthritic elbow, but nevertheless still actively involved in other dog activities like Obedience and Herding. Fondly missed, Wishbone succumbed to illness and passed away on 2/11/2010.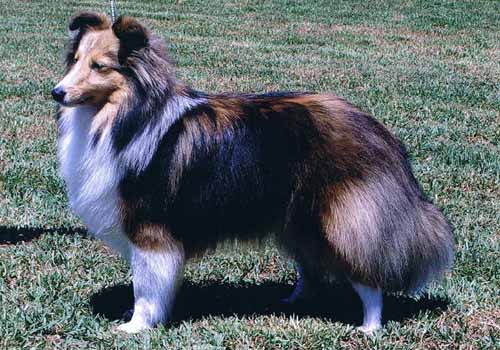 SHADOW (Aust Ch Hillacre Hawaiian Shadow)
Shadow was our second sheltie and is the pride of our team. Whelped on 3rd December 2004, Shadow attained her championship title on 14th January 2007. Shadow's achievements include once Best Intermediate Exhibit-in-Show, twice Runner-up Exhibit-in-Group, 7 times Best Intermediate Exhibit-in-Group and 7 times Best of Breed. Shadow had 5 puppies whelped on 12/5/2008. Two of her kids, CJ and Kelsie, became additions to our team.
Shadows pups did not like the show ring, although Kelsie did manage to win Best Baby Puppy in Show at the Belgrave & District Kennel Club Chamionship Show on 13-9-2008. Both CJ and Kelsie have attained Advanced Level 3 obedience graded by Alpha Canine Group Dog Obedience Training Course. Watch CJ and Kelsie in this off-lead heeling exercise (https://www.facebook.com/video.php?v=10200815710474578&set=vb.1818024728&type=2&theater.)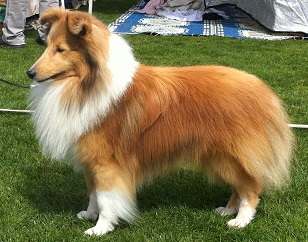 CJ (Arano In My Footsteps).
CJ, at age 6 years, lost his battle to cancer of the lymph node and passed away on 1 June 2014.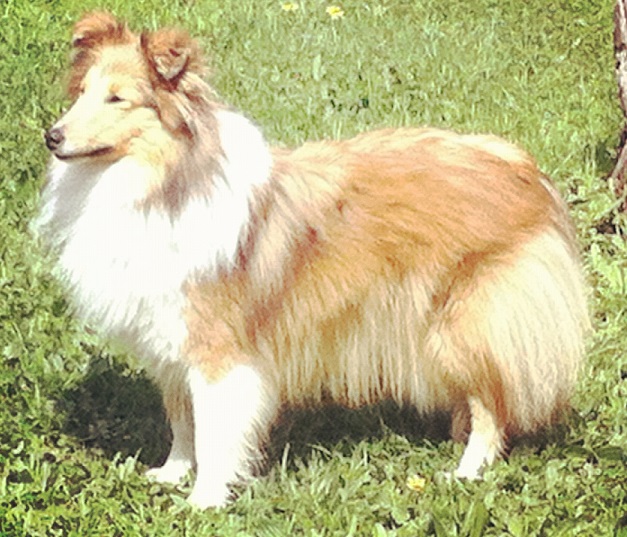 Kelsie (Arano My First Love).
Sired by Supreme Australian Champion Grandgables Hometown Hero (Hero), Kelsie whelped 6 puppies on 25 June 2013. Two of her kids, Marshall and Summer became additions to our team.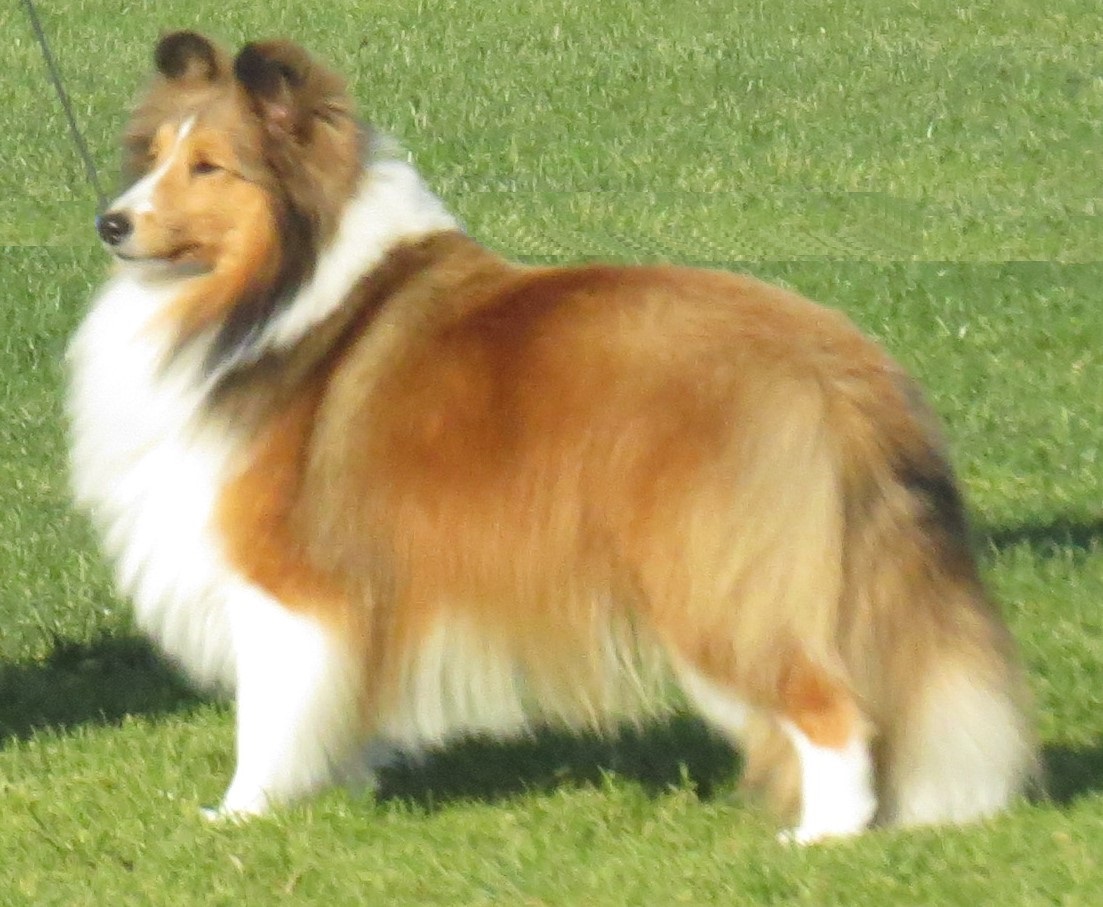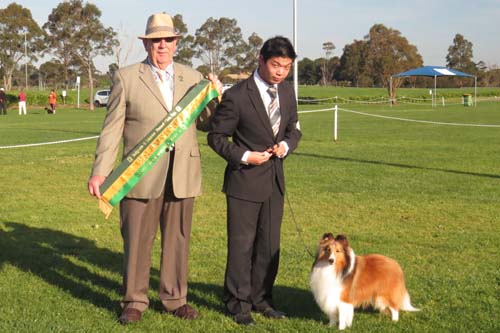 Marshall (Arano The Marshall Turns Heads).
Marshall has excelled ahead of sister Summer with several conformation show wins. See Marshall's career published on DogzOnline here.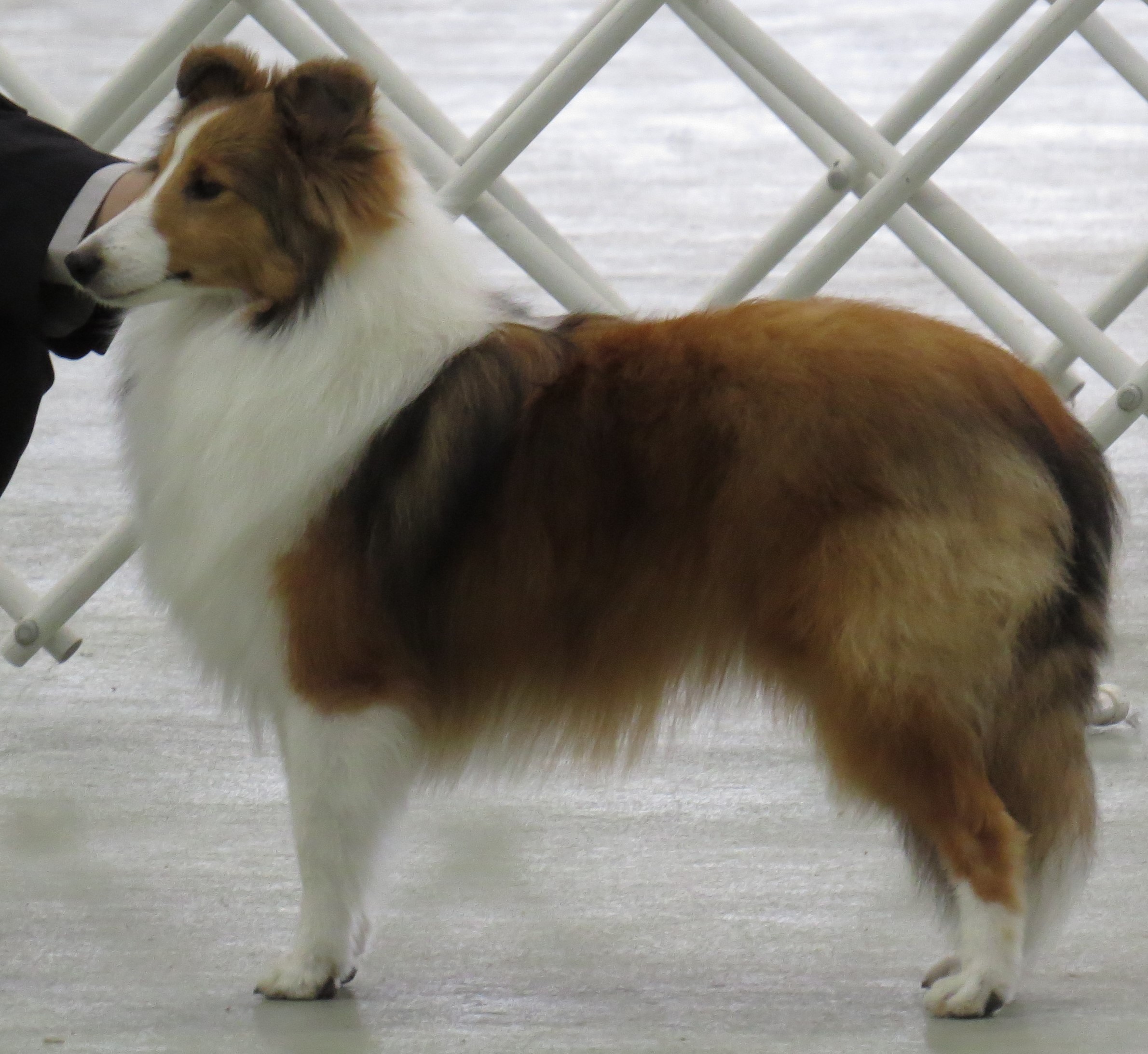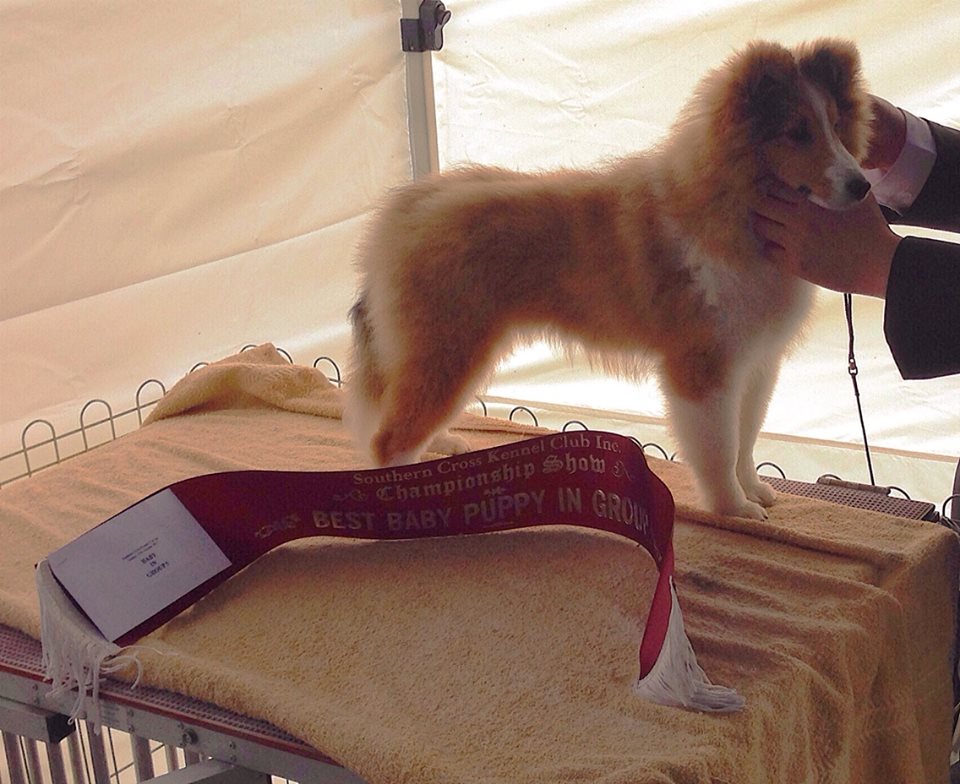 Summer (Arano Summer Enchantress).
Summer is a 'work-in-progress' having won Baby Puppy in Group just once and losing out head-to-head to sibling brother.
| Home | About Us | Breed Standard | Our Dogs | Our Litter | Contact Us |